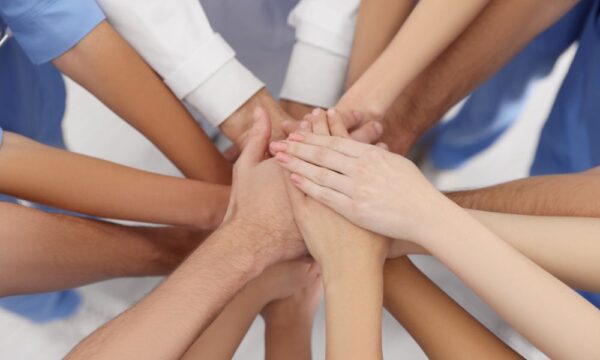 State Government Misses a Key Opportunity to Start Workforce Planning for Allied Health
Today, the WA Health Medical, Nursing Midwifery Workforce Summit was held with the aim to discuss workforce challenges and solutions to grow the WA healthcare workforce in the future. Disappointingly, HSUWA Members were denied an opportunity to participate and provide their valuable contributions from the outset.
The critical work of Doctors and Nurses within the public health system cannot be undertaken without the support of diagnostic, treatment and wrap-around health care provided by Allied Health Workers. The modern healthcare workforce is much more than Doctors and Nurses.
Ms McCrae explained, "Today, if you enter a hospital you will receive diagnostics, treatments and therapies from the many Allied Health, Pharmacy and Health Science Professionals and Technicians who work in public and private health. For example, our Members are responsible for taking an X-ray or a CT scan, collecting and examining pathology samples and conducting many treatments and therapies including for cancer and mental health."
McCrae said, "Overlooking the relevance of these clinicians to a WA Health Workforce Summit, given their huge numbers and the frontline role they play in the delivery of quality health care is indicative of a WA Health system that doesn't seem to understand the work of its own workforce."
McCrae continued, "We hope the Summit does lead to some positive change for Doctors, Nurses and Midwives; however, it is extraordinary and antiquated that the Allied Health, Pharmacy and Health Sciences workforce, reflecting the third pillar of health care are not being given the same recognition and opportunity. They should have been included with their peers to help find solutions to current health workforce challenges."
Union advocacy following the Summit's announcement led to an Allied Health Roundtable event scheduled in October, so there will be a forum for discussion for this critical component of the workforce. However, this does not expiate the disrespect shown to this significant workforce of highly skilled people, that make possible the modern health care West Australians deserve.
Ironically, this week Perth is proudly hosting the National Allied Health Conference and thousands of expert clinicians, educators and researchers will be here from across the country highlighting the growing importance of this workforce to modern health care.