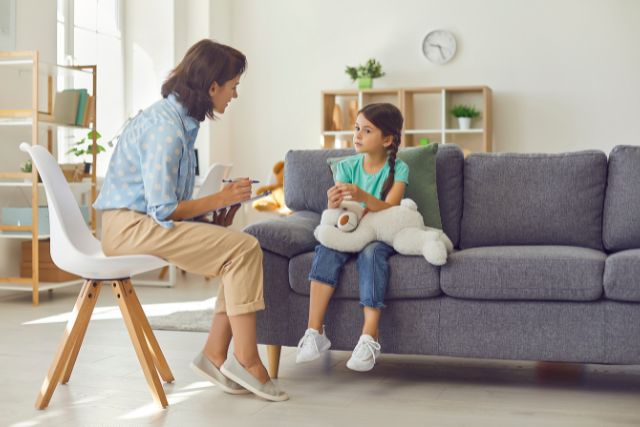 HSUWA Members have advocated for nearly three years for urgent action to improve services for children who need to access public mental health services. The Union announced that if funding for more staff and services are not committed by December, its Members working as Clinical Psychologists, Social Workers, Occupational Therapists and in Clerical roles with Child and Adolescent Mental Health Services (CAMHS) will vote to take industrial action.
Union Members are calling on the State Government to Commit to funding the implementation of the ICA Taskforce recommendations and, most urgently, the Acute Care and Response Teams.
CAMHS health professionals are at breaking point with increasing caseload numbers, long wait lists for services and full mental health wards for children and adolescents. With staff and patient safety at risk, Members cannot understand why this vital measure to support WA children and their families has not been fully implemented.
A letter, written by HSUWA Members to the Premier in August 2023 said, "Without these Response Teams, the only alternative for families in need of urgent help is to present to a hospital Emergency Department, where their needs are often unable to be met."
The improvements needed to attract and retain highly skilled staff and implement services to support the community have been clearly identified over the past three years but, have not been actioned by the State Government.
HSUWA Members have undertaken extensive advocacy to persuade the State Government to act to improve services, since 2021.  The Union's pending industrial action would be a last resort to create the change needed for the WA children and their families.
Quotes attributable to HSUWA Secretary Naomi McCrae:
"The advice from the workforce and industrial action taken by HSUWA Members in 2021, and all the warning signs from tragic deaths and the desperate calls from families have led to undercooked tinkering from the State Government and little else in nearly three years. It's not good enough for the children of Western Australia."
"One quarter (8) of the 32 Recommendations in the ICA Taskforce Report relate directly to increasing the capacity and capability of the public health workforce. The State Government needs to act now and stop putting up embarrassing excuses – like there aren't enough skilled workers."
"The real issue is that while conditions remain as they are, people with other employment options are choosing not to work at CAMHS. A positive way forward for staff and patients can be found with the right investment. It's just going to take the issue being considered worth the money by the new Premier. It clearly wasn't by McGowan."
"Urgent intervention is needed to keep the staff who remain, especially experienced clinicians who are often working caseloads that are dangerously high."
"HSUWA Members give all they can to support the health of WA's most at-risk children, and it's time the State Government did the same."
Media Enquiries
Alex Biddle
abiddle@hsuwa.com.au
0438 889 372